Welcome to the world of sustainability and eco-friendly gift giving! From practical essentials to homely and heartfelt keepsakes, Noel Gifts has curated a range of gifts that not only spread joy but also encourage a greener and more sustainable future. Whether you're searching for an ideal present for an environmentally conscious friend or looking to make a positive impact with your gifting choices as part of reuse, reduce and recycle efforts, here are some recommendations you're going to love.
#1: The Foodie
For the environmentally friendly foodie, there are many thoughtful options to elevate their dining experience, while reducing waste. Consider gifting them Noel Gifts' Breaktime Stash Gift, featuring a wheat straw lunchbox and soup cup in a reusable PVC tote bag. These eco-friendly alternatives to plastic containers are made from biodegradable materials, making them an ideal choice for holding meals on the move. Additionally, reusable Stojo pocket cups offer a stylish and collapsible solution for coffee and other beverages, reducing the need for disposable cups to stay sustainable in daily routines. Check out our On-The-Go Gift Box featuring just what you need!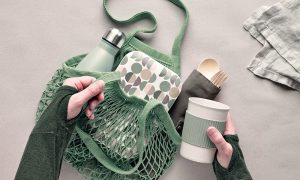 #2: The Beauty-Lover
A lover of beauty who cares about the environment will appreciate sustainable gifts promoting eco-friendly and ethical beauty practices. They are sure to adore a sleek and portable beauty organiser to accompany their make-up and skincare essentials. This reduces the need for single-use packaging and plastic organisers while keeping beauty products neat and tidy. The Beauty Organiser Gift features a cosmetic organiser alongside a delightful hand bouquet that makes the perfect gift delivery for someone dear.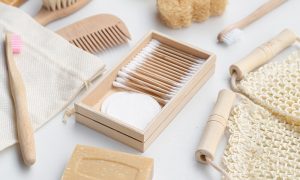 #3: The Traveller
For that friend or loved one who is always travelling, practical and sustainable gifts can enhance their journey while minimising impact on the environment. A Travel Set Gift is the perfect gift hamper choice – inclusive of 3-piece silicone travel toiletries set, these handy bottles can be refilled with their favourite personal care products, reducing the need for single-use travel-sized containers. Pure cotton bath towels are also included in this essential gift, not only lightweight and easy to pack, but a sustainable alternative to microfiber towels ensuring one can dry off in comfort while staying eco-friendly amidst adventures abroad.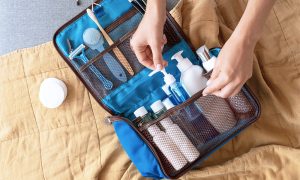 #4: The Self-Care Enthusiast
Alongside caring for the environment, self-care often comes hand in hand. Sustainable gifts that foster relaxation and well-being in an eco-friendly manner will undoubtedly be cherished for those passionate about self-care and sustainability. The Gentle Touch Gift Set includes a coconut and soy candle thoughtfully enclosed in a reusable class jar. Crafted from all-natural and renewable coconut and soy wax, these candles release a calming aroma, setting the stage for tranquillity. The gift also includes a handmade cotton coaster, offering an exquisite and sustainable means of safeguarding surfaces while lending a touch of eco-conscious elegance to any living space.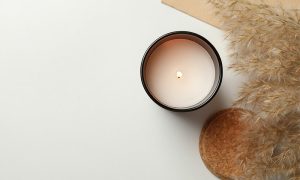 #5: The Fashion Guru
Those who embrace both style and sustainability will certainly appreciate sustainable clothing as gifts. Fashion items crafted from organic, recycle, or eco-friendly materials such as organic cotton, Tencel or recycled polyester not only elevate fashion choices but also make a meaningful contribution to fashion sustainability. Another option can be getting a thrifted or upcycled clothing piece, a sustainable option that reduces waste, conserves resources, and minimises impact of clothing production on our precious environment.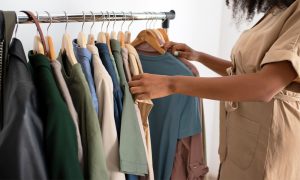 All in all, finding the perfect sustainable gift for the environmentally conscious can be a rewarding experience. By selecting a thoughtful yet sustainable gift tailored to their interest, you can express not only your appreciation but contribute to their personal commitment to making eco-friendly choices. Let Noel Gifts help you take the first step in sustainable gifting with our Sustainable Gifts Collection filled with gift hamper options for same day delivery in Singapore.
Inspire a greener lifestyle and promote a more eco-conscious world today!