Flowers hold a timeless allure, cherished as a universal symbol of love and gratitude, conveying a multitude of emotions and meaning. Be it a romantic partner, dear friend or family member, the art of flower gifting can be elevated with the understanding of preferences and symbolism behind each bloom.
In this article, we present to you a comprehensive guide to selecting the ideal flower gifts for different recipients. Embark on a journey through the mesmerising world of floral gifts with us!
Romantic Partner
When it comes to expressing love and romance, choosing the perfect flowers for your significant other is essential. Flowers express deep affection and passion, and among the wide variety of options available, flower hand bouquets can hold particular significance. A hand bouquet with classic red roses is an emblem of love, conveying heartfelt emotions to your beloved.
To add an extra touch of thoughtfulness, Noel Gifts lets you personalise your bouquet with customised blooms, making it your very own. Your partner is sure to deeply appreciate a flower gift delivery tailored to their unique preferences, ensuring that the gift is not only beautiful but also deeply one-of-a-kind, making it a cherished symbol of your love and devotion. Simply contact us via email at inquiry@noel.com.sg or via WhatsApp Message at +65 8666 9678 to enquire further.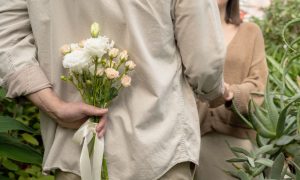 Family Members
Cherishing the bonds and affection between family members are crucial, nurturing a sense of belonging and appreciation towards one another. Two notable flower choices for family members include sunflowers and orchids. The vibrant yellow petals on orchids symbolises happiness, warmth and positivity, perfect to brighten anyone's day, while orchids exude elegance and grace, full of beauty and refinement.
Flowers are perfect for a myriad of occasions, from welcoming a new addition to the family with a newborn baby hamper adorned with fresh florals to brighten mum's day, to scheduling wellness hampers accompanied by fresh florals to relatives, especially for those of older age. This serves as a poignant reminder to prioritise well-being and how they remain in your thoughts, close to heart though you may not be living together.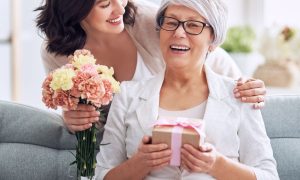 Friends and Acquaintances
Giving flowers to friends and acquaintances is an apt and meaningful way to appreciate their presence and foster connections. Gerberas, daisies, carnations, and chrysanthemums can convey warmth, friendship and admiration, allowing inner emotions to flow effortlessly. This small act of kindness can have a ripple effect, spreading positivity and highlighting the friendship's beauty!
From a simple "thank you" gift, to a surprise birthday cake and flower delivery right to their doorstep, they are sure to appreciate your act of thoughtfulness amidst the hustle and bustle of everyday life.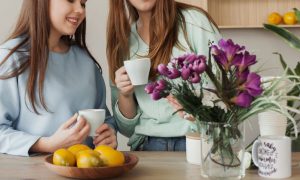 Colleagues and Business Partners
Sending flowers to colleagues and business partners contributes towards positive professional connections, expressing gratitude in the workplace. Sophisticated floral options exuding professionalism and elegance are highly recommended – giving an aura of grace, making them ideal for corporate settings. Such flowers include elegant orchids, classic lilies, or delicate table arrangements with neutral and muted colour palettes.
With Noel Gifts, corporate gifting is made simple – with a series of corporate perks, bulk order assistance, and customised floral gift hamper options to build and maintain relationships with major clients, you can leave a lasting and indelible impression with the ideal gift.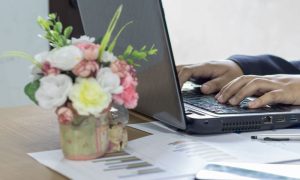 Celebratory or Condolences Occasions
Congratulatory flowers are an integral part of celebrations, adding joy and vibrancy to happy moments and special occasions. For instance, the presence of grand opening flowers during opening ceremonies not only enhances venues aesthetically, but they also hold a symbolic meaning of blessings, wealth and prosperity, representing excitement and optimism which creates a memorable and enjoyable atmosphere for attendees.
In other unfortunate circumstances, flowers can also provide comfort and support in times of grief, where the appropriate condolences funeral flowers like lilies, carnations or chrysanthemums convey sympathy and solace, extending care to those grieving and as a meaningful tribute in honour and memory of the departed.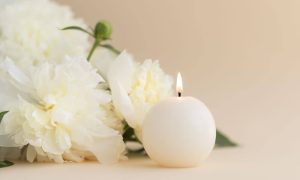 Embracing the power and significance of flowers gift giving suitable for different recipients based on relationship, any gift can be a meaningful expression of love, appreciation, and celebration in the lives of those you hold dear. Let Noel Gifts to be your guiding light to bring people closer with our premium selection of flower and hamper gift delivery in Singapore.
You're all ready to shop for the perfect blooms you need here!