A fresh wave of energy has surged through the music scene post-pandemic, amidst the buzz of concerts in Singapore this 2023 with well-known artists like Coldplay and Taylor Swift, or rumoured upcoming sensations including Ed Sheeran and Adele, generating immense anticipation. While attending live concerts are undeniably thrilling, they unfortunately may not be accessible to everyone for a multitude of reasons, one of them being the infamous 'sold out' phenomenon for Singapore concerts.
However, fret not! We've got your back with a delightful list of exciting alternatives to turn a missed opportunity into a core memory, shaking off those ticket blues and keeping the rhythm alive…
#1: Jam to Your Favourite Tunes with a Karaoke Session
Whether at your favourite karaoke spot, at the comfort of home, or in the car with friends, unleash your inner rock star and create unforgettable moments with karaoke night! Gather friends and family and host your very own 'concert', picking favourite tracks and belting out all those lyrics over shared laughter and memories. It's the chance to be the star of your own show while strengthening the bonds you have with each other.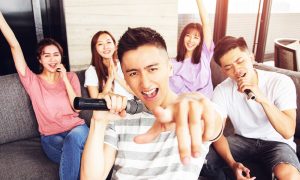 #2: Host a Music-Themed Gathering with Friends and Loved Ones
Transform your space into a musical haven! Invite friends and loved ones over for a music-themed party, complete with fun trivia games, competitive musical challenges, wacky dance battles, or simply engaging in exciting discussions about favourite artists and songs. It is a wonderful way to catch up and deepen relationships over the shared passion and interest of music among all.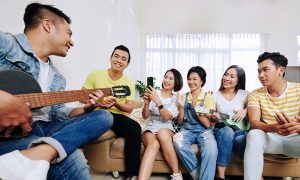 #3: Catch Live Streams and Concert Replays Online
The new age of digital technology has got your back, offering front-row seats to global music events! Despite not being able to be present at Singapore concerts, live streams or concert replays beam the concert right to your screen with the best angles, allowing you to soak up the energy, cheers, and electrifying performances from the comfort of your home. With replays, catch up anytime suitable for your schedule, ensuring you are still part of the action any hour of the day!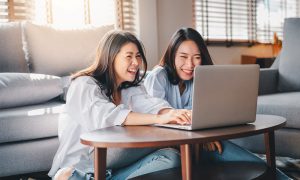 #4: Visit Local Parties for Some Live Music
While snagging those concert tickets in Singapore might be a dream, you might potentially also enjoy the excitement your local party scene can bring. Check out local bars, cafes and community events for live music performances featuring your favourite tunes! With many local parties showcasing a variety of DJs specialising in different music genres, simply attend a party based on your own preference. You won't have to break the bank or queue for hours just to get your hands on these tickets for the night out!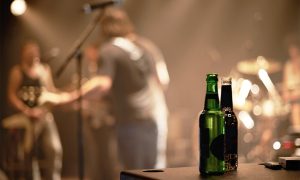 #5: Create and Share Custom Playlists to Enjoy with Family and Friends
Make your own special music mixes to add concert-like excitement for daily routines. Curate themed playlist of favourite artists for different moods, occasions or road trip and share them with those you love. With song recommendations and exchanges among family and friends, even if they're far away, these playlists can be completed puzzles of tunes reminding everyone of the happy moments and feelings no matter where they are.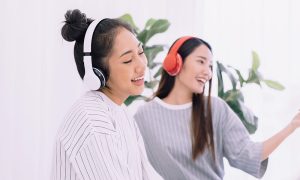 In the ever-evolving world of entertainment, missing out on concert tickets no longer means missing out on the music. Whether swaying to live streams, jamming out at karaoke sessions, or dancing away at parties, the alternatives are as diverse and exciting. Seize the moment, improvise, and make use of the opportunity to still enjoy yourself despite of circumstances.
If you or a friend is still feeling down about missing out on concert tickets, there are many wonderful ways to turn things around. Treat yourself or surprise a friend with a delightful gift delivery sure to bring a smile and uplift spirits. With Noel Gifts range of joyful hand bouquets, delectable wine and chocolate gourmet gift hampers, and more, bring the celebration right to your doorstep, whenever you please.