Gear up for a festive celebration filled with scrumptious treats and fun this Hari Raya!
Hari Raya Aidilfitri marks the end of the fasting month of Ramadan; a period for Muslims to practice gratitude, forgiveness, and repentance through physical and spiritual cleansing. From the 20th day of Ramadhan, families will begin to prepare for the month of festivities by cleaning their homes, putting up decorations and ready the ingredients needed for their feast.
During Hari Raya Puasa, Muslims would partake a wide array of exciting activities, including praying in the mosque, a get-together between friends and families, and grave visiting.
That said, how well do you really know this occasion? Read on for 7 things you should know about Hari Raya Puasa…
#1: Hari Raya Greetings
In Malay, Hari Raya translates to a 'grand day of rejoicing' and is one of the customary greetings used among family and friends to wish the person celebrating a joyous celebration. Another greeting that you may have heard is 'Eid Mubarak', which is the Arabic equivalent. Since Hari Raya is also a time for forgiveness, the term 'Maaf Zahir dan Batin' would often be used by those seeking forgiveness for the offences they may have made in the previous year.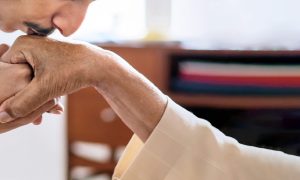 #2: Colourful and Lovely Decorations
Nothing sets the celebratory mood like vibrant 'Selamat Hari Raya Aidilfitri' signs, colourful string lights, and ornaments. These decorations tend to be simple yet colourful, bringing a special touch during this once-in-a-year celebration.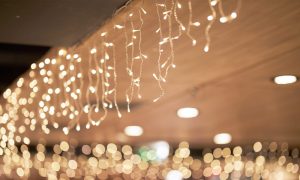 #3: Traditional Outfits
Muslim families in Singapore often don matching-coloured traditional outfits for a sense of unity during Hari Raya – baju kurung or baju kebaya for ladies, and baju melayu with a kain samping for men. Many ladies would wear the hijab to cover their heads whereas men would wear a songkok on their heads.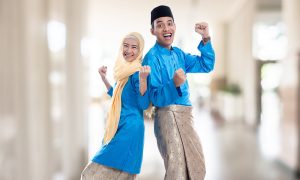 #4: Sumptuous Food and Snacks
If there's one thing you can expect from your Hari Raya visitations, it's that you're bound to leave with a full stomach! With kitchens filled with delightful fragrances of traditional dishes like rendang and lontong, to living rooms decked with classic favourites like kuih bangkit, pineapple tarts and ondeh-ondeh, you are guaranteed to be well-fed.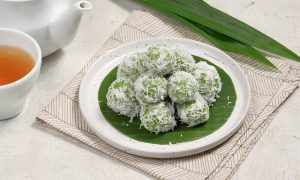 #5: Green Packets
What was historically given to the poor and needy, 'duit raya' has now evolved into a customary gift. These green packets will contain money are handed out by Malay Muslim elders to younger children, as a form of generosity and reward for completing the month of fasting. Green packets may also be given to the elders in the family as a gesture of respect.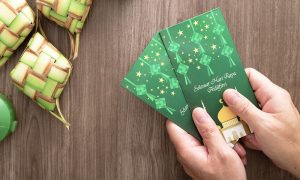 #6: Gifts
Action speaks louder than words! Seize the opportunity to bring a lovely and heartfelt gift as a token of appreciation to loved ones. From aesthetic and vibrant Hari Raya flowers to brighten home spaces, to gift hampers filled to the brim with traditional goodies and snacks, grab one here before heading for visitations.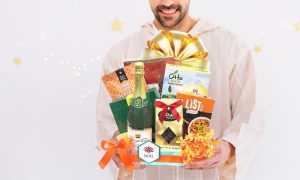 #7: Shopping and Bazaars
Soak in the festive atmosphere by visiting the famous Geylang Serai Ramadan Bazaar from now till 22 April! Enjoy the streets lined with prominent lights and decorations as you take a bite of the mouth-watering goodies and treats. If you're lucky, you may even catch a performance or two.
Apart from the bazaar, some Hari Raya shopping hot spots include those within the Geylang Serai vicinity, Joo Chiat Complex and, Tanjong Katong Complex — and Raya bazaars even Haji Lane and Woodlands for the best selection of traditional outfits, food, and snacks.
With Hari Raya Puasa right round the corner, let Noel Gifts help you take celebrations up a notch! Check out our selection of Hari Raya Flowers and Gift Hampers delivery just for you here, and our Online Exclusive Collection with Up to 15% Off while stocks last  right here .
Selamat Hari Raya Puasa to all our Muslim family and friends and have a splendid time together this month!