Mother's Day is a special occasion to celebrate and honour the remarkable women who have dedicated their lives to raising us. Showing appreciation for Mom can take many forms, from a simple 'thank you' to a thoughtful card, a special gift, or spending quality time together. Whether your mom is a homebody, adventure-seeker, or foodie, why not make the day extra special by treating Mom to a full day of activities to show her how much you care?
Let's dive in to explore some perfect activities for different types of Moms that will make this occasion truly unforgettable…
#1: The Homebody
For the calm and collected moms who enjoy taking things slow, there's nothing quite like activities that promote mindfulness and reduce stress. A homely Mother's Day celebration can be both relaxing and enjoyable! Consider surprising her with a delicious home-cooked meal filled with love, or spending a lovely afternoon knitting together, allowing yourselves to escape from daily pressures and focus on creating something beautiful. A nature walk in a nearby park can also be an excellent opportunity to unwind and soak up the beauty of the nature.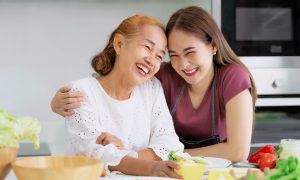 #2: The Laid-Back Mom
Make this Mother's Day all about rejuvenation and revitalisation as you give mom the well-deserved rest and relaxation she needs. Treat her to a luxurious spa or facial session, take her on a delightful retail therapy session, where she can finally splurge on the clothes and shoes she has been eyeing, or plan a relaxing picnic at a picturesque location, where mom can enjoy the beauty of nature, savour tasty snacks, and cherish quality time with her loved ones. To elevate the celebrations, consider surprising her with a heartfelt gift like a beautiful Mother's Day flower bouquet or a thoughtfully curated gift hamper, check some out here.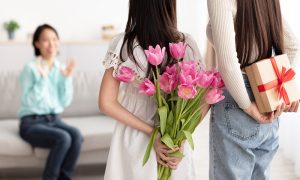 #3: The Social Butterfly
We all know moms who thrive in the company of friends and family, where socialising activities become the perfect choice. Gather everyone together for a brunch session, complete with heart-warming stories, laughter, and quality time, all while enjoying a special home-cooked meal or dining at her favourite restaurant. If you are up for some adventure, spend the weekend camping outdoors, alongside a memorable BBQ session that she will cherish forever. Another exciting option could be surprising her with tickets to a concert, where she can sing along and dance to her favourite tunes, with many artists coming to town!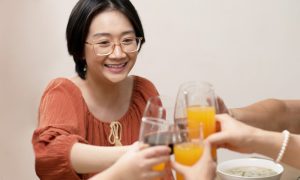 #4: The Adventurer
These moms are always on the lookout for activities that push their limits, providing them with a sense of accomplishment and satisfaction once completed. Consider taking mom out for some exhilarating adventure sports, such as rock-climbing, kayaking, or ice skating which puts both her physical and mental abilities to the test. For indoor options, escape rooms can be an excellent choice, not only challenging her problem-solving skills but also strengthening family bonds as everyone works together to solve puzzles and riddles.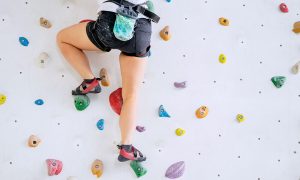 #5: The Adrenaline Junkie
Lastly, let us not forget the thrill-seeking moms who crave an exhilarating adrenaline rush. Plan a series of exciting activities that will get her heart racing. Take her to a theme park like Universal Studios Singapore where she can experience the adrenaline-pumping excitement of roller-coaster rides. For a real test of bravery, join her on a bungee-jumping or ziplining session at Sentosa to challenge her fear of heights. Alternatively, indulge in some fast-paced racing with go-karting, putting her driving skills to the test as she competes head-to-head against loved ones.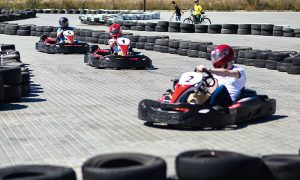 With an extensive selection of activity options this Mother's Day, prioritise spending quality time together, having fun, and creating lasting memories with your beloved mom, while demonstrating your deepest care and appreciation for her. Let Noel Gifts make your celebrations even more exceptional with Mother's Day flower bouquets, hampers, and gifts starting from $40.
A Happy Mother's Day to all the moms out there!