Flowers are a timeless way to show love and care to those we cherish, no matter the occasion or distance. With natural beauty that can brighten up any room and make for a memorable surprise on special occasions like birthdays, anniversaries, Valentine's Day, or simply to brighten someone's day, flowers are a versatile gift with endless possibilities.
Previously, we unpacked how different hamper materials can be reused, recycled, and upcycled, giving them a new purpose. Today, let's discover how flowers can also be recycled and upcycled to create an array of unique and creative functions that preserve their beauty and give them a second life.
Join us on this journey towards sustainability and learn how you can repurpose your lovely blooms…
#1: Handicraft and Accessories – Unleash your creativity by transforming them into wearables
Let your artistic skills shine by transforming flower petals into unique and colourful floral accessories. Collect tiny, vibrant petals and string them together as 'beads' to form bracelets, necklaces, or earrings, adding a touch of nature to your jewellery collection. To enhance the longevity and aroma of your piece, seal the petals with a mixture of PVC glue and perfume, ensuring a long-lasting and fragrant wearable art.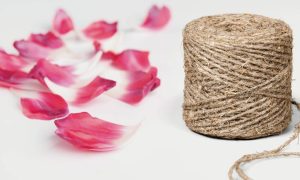 #2: Flower Confetti – Elevate special occasions with a touch of floral magic
Don't let flower bouquet petals go to waste! Instead, dry and collect them in a small glass jar for a multitude of purposes. Transform them into delightful cake decorations, sprinkle them as enchanting wedding confetti to create a magical aisle, or add them to your bubble baths for a fragrant and therapeutic relaxation experience. To ensure their freshness for important occasions or future uses, store these petals in a zip-lock bag and keep them cool in the refrigerator.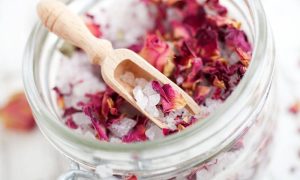 #3: Decorative Pieces – Infuse your living spaces with vibrant blooms
Let your living spaces bloom with the essence of your favourite flowers, adding a vibrant touch that will delight your senses and bring joy to your surroundings. Preserve the beauty of your flowers by drying them and placing them in photo frames as captivating standalone decorations, or as elegant complements to photographs capturing your happiest memories together. Whether adorning tables, bedside cabinets, or empty shelves, fill your rooms and house with your flowers and colours to create a captivating ambience sure to enliven any indoor space.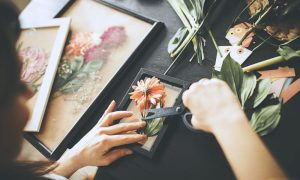 #4: Homemade Potpourri – Embrace the everlasting fragrance of blooms to invigorate your surroundings
Indulge in the delightful aroma of fresh flowers long after they have faded away from your hand bouquets. Simply dry out a selection of petals and blend them in a bowl to create a one-of-a-kind scent for your room. Enhance the fragrance by adding spices that will infuse your space with a unique and natural perfume. Roses, violets, geraniums, and lavender tend to be more aromatic and exude a sweet scent, making them ideal for your homemade potpourri.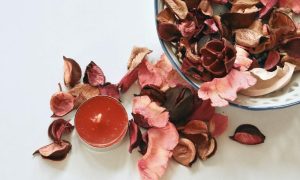 #5: Replanting – Revitalise flowers by giving them a second change to bloom
Did you know flowers can be regenerated simply through replanting? All you have to do is trim off the lower stem tip, place it in a pot of soil, and provide it with the right amount of water each day. Witness magic unfold as you nurture these cuttings into vibrant blooms once again. Let these stalks establish roots in its own pot, ensuring minimal disturbance, and give it time to grow before finding a sunny spot where it can thrive.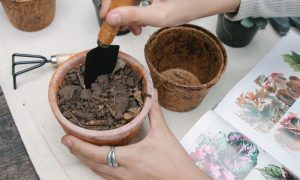 There are endless possibilities to repurpose flower bouquets and keep their beauty alive. With a little creativity, you can transform them into unique pieces of art. Sustainability can be a way of life, where small actions can make a big impact. You can do your part by upcycling hampers and flower bouquets received; give these simple ideas a try or share them with someone you care about.
Join Noel Gifts in our mission towards sustainability by exploring our Eco-Friendly Collection here, or shop our flower bouquet delivery in Singapore right here. Let's work together to make a difference for our planet!