In times of illness or recovery, nothing beats a well-curated wellness hamper to express concern and support for a loved one. Noel Gifts recognises the importance of moments like these, and we have curated an impressive selection of Get Well Soon Hampers designed to foster wellness and recovery!
Let us examine the art of gifting wellness as we explore various 'wellness know-hows' to help you discover the ideal get well soon gift for your special someone…
Speedy Recovery Essentials
The first thing that comes to mind are immunity-boosting essentials that will surely make your loved ones feel pampered and cared for. One can simply seek out Get Well Soon Gift Hampers or any Wellness Hamper, that usually features a variety of items to speed up recovery: from supplements, tonics, cosy blankets, to soothing and calming remedies. Integrating these wellness necessities will help recipients feel valued and loved, easing the road to recovery, and making it less intimidating.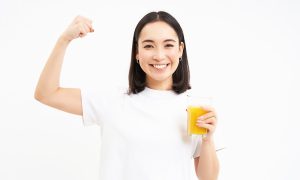 The Power of Organic Ingredients
Apart from immunity-boosting picks, the power of natural and organic ingredients are key. From nutritious snacks to fresh fruits, organic selections enhance a person's overall health by multitudes. In our ever-changing world, there are more people turning to organic products as a means of cultivating a healthy lifestyle – and for good reason! Whether organic herbal teas, botanical skincare supplements or nutritious treats or fruits, picking a gift such as an organic wellness hamper is not just an act of sending well-wishes, but a presentation of vitality and purity to someone you cherish.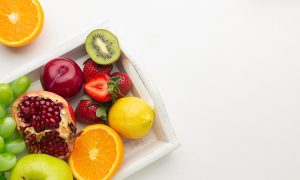 Gifts with Meaning
Actions speak louder than words; amidst the hustle and bustle of daily life, picking a meaningful and sentimental physical or online gift creates an additional aspect of symbolic and emotional encouragement. A popular pick includes flowers; from hand bouquets to a Get Well Soon Hamper accompanied by floral arrangements, these illuminate one's day while conveying sentiments of faith and dedication.
Some recommended flower choices include Roses that speaks of devotion and affection. Adding them to get well soon flowers or a fruit basket can bring profound love and appreciation for the person receiving them. Sunflowers are lively blooms that signify vitality and cheerfulness, conveying heartfelt reminders to your loved ones to keep their spirits up and look forward to better days ahead. Lilies are recognised for their delicacy and rejuvenation, while Daisies depicts a form of youthfulness and elegance, providing a sense of harmony and serenity in the middle of difficult times in life.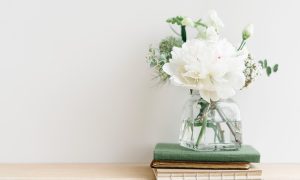 The Joy of Personalisation
A means to finding a purposeful gift includes personalisation; giving a gift tailored to your loved one's taste, scent, or overall health is a purposeful gesture, taking into consideration their personal taste, fragrance, or health aspirations. Adding such a personal touch to your get well soon gift is one of the greatest aspects of wellness giving. You could even add a personalised card or hand-written note to your get well soon hamper and your sentiments will be well-conveyed.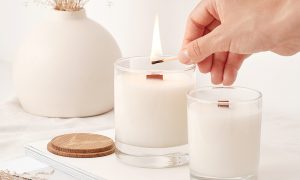 Promoting Mental Wellness
Apart from physical wellness, mental and emotional health are just as important, where advocating relaxation, stress reduction and mindfulness create a conducive environment for healing. We recognise this by incorporating products that supports relaxation and stress alleviation into our get well soon hampers collection. From aromatherapy through scents and candles, to gentle tunes soothing to the ear, all these establish an environment of relaxation favourable to recovery.
Giving someone a Get Well Soon Hamper is much more than just a thoughtful gesture – it is a wellness bundle accompanied by love and compassion. Through selecting a suitable gift hamper, you can convey encouragement, sympathy, and a tangible reassurance that your recipient is not alone during their journey towards healing.
When words fail to convey your feelings, let Noel Gifts help you select a wellness hamper that will be equally unforgettable and profoundly valuable. Check out our Speedy Recovery Gifts Collection right here, with same-day delivery in Singapore for your last-minute gifting needs.
Fret not, because the perfect gift is one click away!